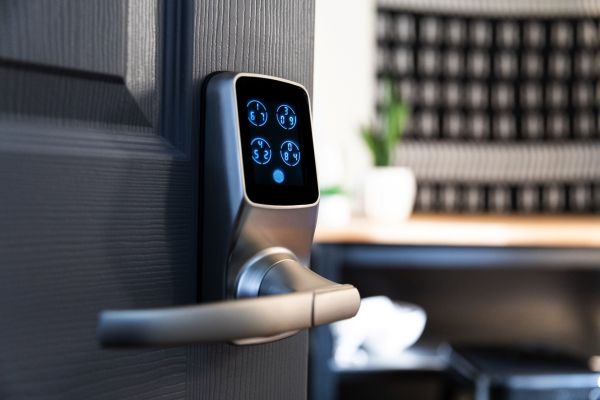 Digital Door Lock
The door lock provides security to your property and protects your privacy. Contact Electrotech Pvt. Ltd. offers a Digital Door Lock that can be used to secure your home, office, corporate sector, banks, and hospitals, among other places.
Digital door locks provide you with the simplicity of unlocking your door without a key while maintaining safety and security. To open the door, choose one of the latest digital door lock technologies: fingerprint, smart card, or keyboard. These digital door locks are attractively designed to improve the appearance of your door while also providing security. Each offers solutions that instantly open the door and make life easier.
Digital Door Lock of Yale 7116, Epic, ZK Teko are available at Contact Electrotech Pvt. Ltd.